Trade Closer
At Subframes, we offer two trade closers options.
Cavalok Trade Closer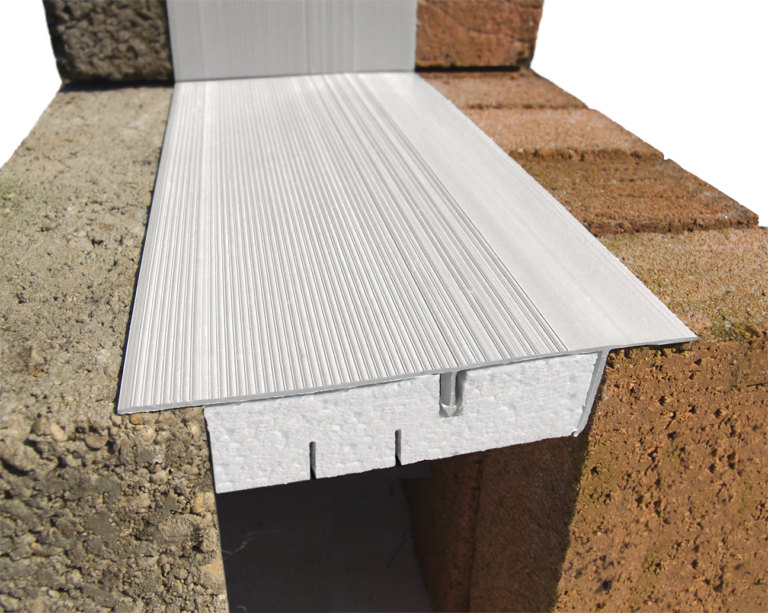 Cavalok Trade closer integrates high performance insulating foam with 100% post-consumer recycled PVC-U to add outstanding thermal performance at door and window openings on existing buildings. Supplied at 100mm lengths and trimmed down along pre-cut lines, the simple design of Trade Closer makes it compatible with all types and age of cavity wall. Used for 2nd Fix only.
Trade Closer Benefits
Sustainable solution
Manufactured from 100% post-consumer recycled PVC-U
Improved thermal performance
Insulates and seals cavities around windows and doors in existing walls
Versatile insulation
DPC closer designed for use on refurbishment projects
Time and money savings
Quick and easy retrofit for added convenience
Superior build quality
Tough and robust to withstand demanding site conditions
Versatile design
Adapts to cavities between 50mm and 100mm for use on refurb projects
Dacatie Multi-closer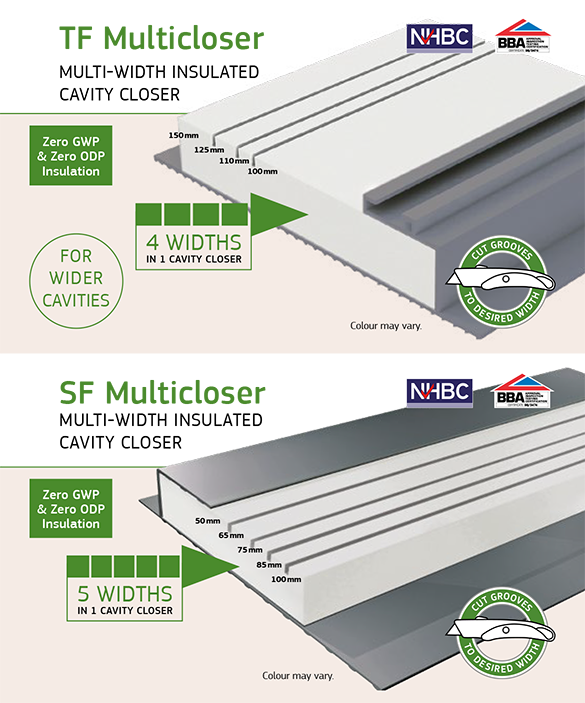 A versatile insulated cavity closer that is easy to use to achieve building regulations where cavity widths are 100mm – 150mm. Can be used for first or second fix.
BBA approved
Easy to install
Economical
Weather Rating: Standard/ Flush = Severe | Check Reveal = Very Severe
Reduces risk of condensation, mould and moisture migration across the cavity and acts as a DPC
Complies with Part L Building Regulations when the window is installed with a minimum set back of 30 mm
No ties required – simply nail to blocks
Overcomes cavity width variations
For quotations, product information or technical support please call us on 01773 590100 or email sales@subframes-uk.com.